Special Services
Cuban Business Formation
Investment:
Market studies determining the feasibility/risk-benefit analysis of investment projects.
Assessment of potential partners for projects.
Business Plan evaluation.
Drafting of necessary documentation for presentation to relevant enterprises and government agencies.
Contract review and technical assistance at all stages of the negotiation.
Following up on the execution, up to legal action, in the event of breaches.
International Trade:
Identification of business opportunities, competence studies, selection/contact of potential business partners and clients.
Screening of companies of individuals who fit your needs.
Comprehensive on-the-ground business development and support services.
General compliance with respect to fiscal/taxation, banking, customs and registry provisions of the domestic market, avoiding delays and illegalities.
Drafting and contract review, maximizing transaction efficiency and success.
Following up on contract execution, up to legal action, in the event of breaches.

Other Services through associate firms:
Trade-mark registration and other legal services.
Arranging for meetings with key local contacts.
Providing logistical support for market visits, trade fairs and other local market events (e.g., selection of location; attendee registration; airport pick-up and drop-off and hotel/car reservations for all attendees)
Translation and interpretation services.
Special Deals on Foreclosures !
If you have yet to get in on the greatest real estate investment period of a lifetime then now is the time!! People are purchasing homes for pennies on the dollar and this window of opportunity will soon close. Experts predict the housing market will start to bottom and stabilize by the end of 2011.
If you are looking for properties in the following markets please contact me:
Las Vegas, Detroit, Miami, and Phoenix.
Great deals available, huge cash discounts as well as many financing options, pre-foreclosures and REO's, call for all the details, I am currently working with several investors, and due to time restraints can only take on a few more, so if you call and I put you on a waiting list its only for a week or two at the most. Thank you< Mark.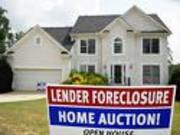 Special Interests:
Below are links to 2 great sites, the first is the Cuban Chamber of Commerce to learn more about the great investment opp's in Cuba, 2nd I love this website, great way to keep track of your investments!